Lipsticks & Lip Liners
Fabulous wardrobe of beautiful Kohl German lip liners that will coordinate with any lipsticks in your lip color wardrobe. These liners have a silky smooth formula that glides on easy, without pulling, tugging, or leaving little pimple like dots on your lips. They ensure a flawless application, to prevent lipstick from feathering.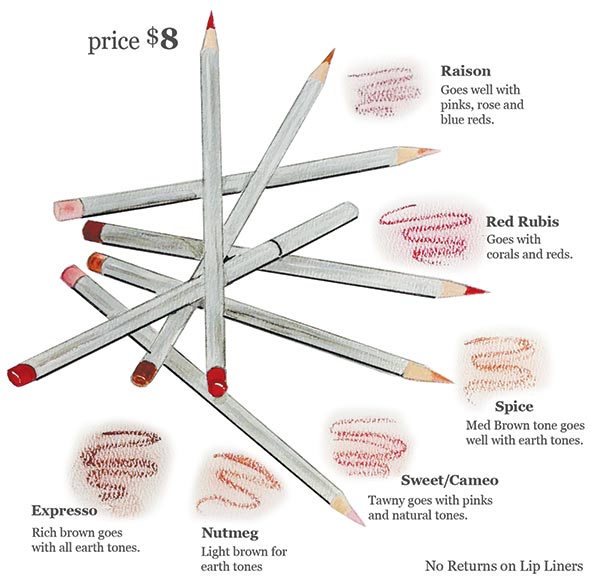 Beautiful lustrous creamy lipsticks with high levels of pigment for a vibrant full coverage effect that will make your lips incredibly soft and silky smooth looking. The black and gold Chanel like case is elegant and sophisticated.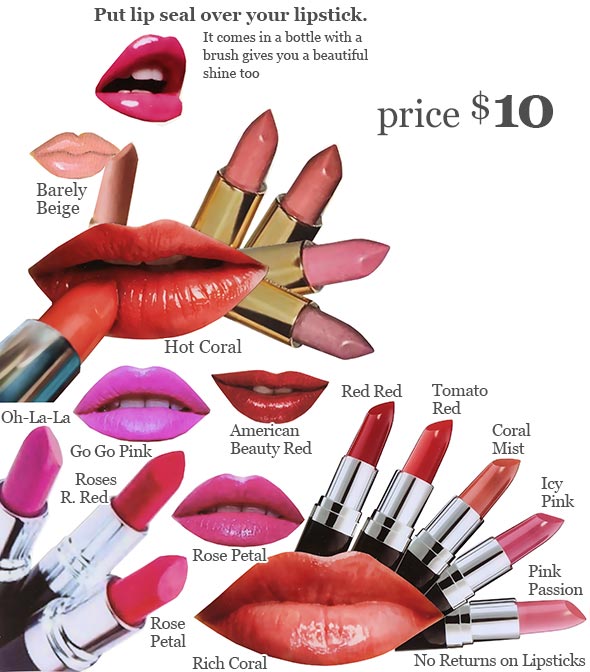 ©2013 The Lip Lady LLC. All Rights Reserved.
US Patent #6701938